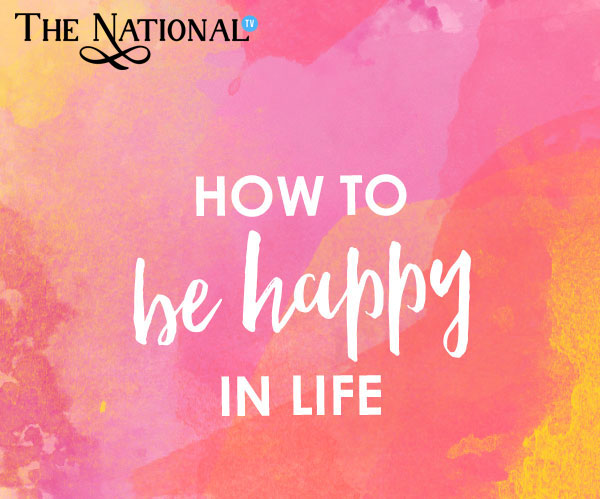 Change is the only constant in life. In every next stage of one's life, priorities have to change. It is significant to adopt better habits and move on to new things in life. One discovers a different version of themselves at every next step, so change is mandatory throughout. As a kid, one doesn't develop a sense of obsession over materials or any specific person, but in the process of growing up one gets attracted to temporary people and materialistic things. And if they, unfortunately, lose it, it gets tough to cope up without the same, eventually, it comes with a lot of sadness, depression, and feeling of being lonely. It is important to understand that some things don't work out, because they are not meant to be.
One should always learn to keep the doors open for new opportunities, it adds experiences and makes life worth living. One major mistake is, people derive happiness from things like success, money, and fame, where real happiness comes from that first cup of tea in the breezy morning, meeting old friends, a trip to mountains or beaches, smiles, dreams, etc. Everyone has their different ideas of happiness, the important part is one should never seek happiness from materialistic things and attachments. You can't be happy until you really want to be. Real happiness comes from within, it comes when one's mind is at peace. Peace is attained when we learn to detach even by being attached.
"Detached even by being attached" means you keep nothing above your mental peace and sanity. You learn to take criticism, compliment, success, and failure, everything in an equivalent manner. One should understand the fact that everyone either comes as a blessing or a lesson but nothing can access the stability of their mind. When one connects with peace, calmness, and sanity instead of parameters of success, amount of money and fame, one learns to stay positive in even the toughest of situations. The consequences of getting attached to anything, in particular, comes with its share of happiness, sadness, demands, and expectations. Once it's gone, one starts running in the fear of missing out at things, but once priority changes from others to self, it changes the way we look at things and respond to it. The only source of happiness is ourselves own self and by understanding this, we also learn to not allow someone else to take charge of our emotions. Life is an ice-cream, enjoy it before it melts.
Read More Latest Bollywood Movie Reviews & News
Read More Sports News, Cricket News
Read More Wonderful Articles on Life, Health and more
Read More Latest Mobile, Laptop News & Review