News
Odisha publishes 21 bilingual tribal dictionaries to preserve and promote languages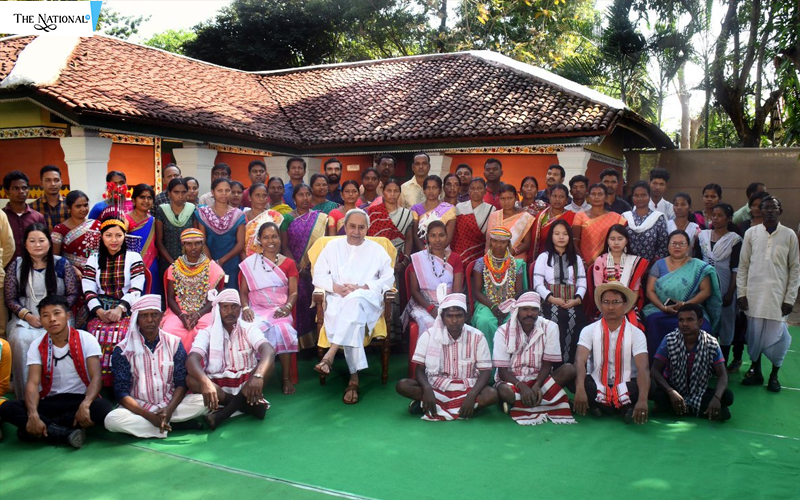 Odisha Chief Minister Naveen Patnaik on Saturday unveiled bilingual tribal dictionaries to help preserve and promote tribal languages in the state, The Hindu reported. The dictionaries will be used in multilingual education at the elementary level in tribal-dominated districts.
"The bilingual tribal dictionaries for MLE [multilingual education] and trilingual tribal language proficiency modules in all the 21 tribal languages have been formulated by the Special Development Council," he said. "Both will help in enhancing proficiency in tribal languages."
The bilingual dictionaries have been developed by the state government's Academy of Tribal Language and Culture, The New Indian Express reported.
Odisha is home to the largest number of Scheduled Tribe communities and 13 of these 62 tribal groups are classified as particularly vulnerable. These tribes speak 21 languages and 74 dialects. While seven of the 21 tribal languages have their scripts, Odia has been used as the medium of communication in dictionaries so far.
Scheduled Castes and Scheduled Tribes Research and Training Institute Director AB Ota said the dictionaries are a small step towards the protection and promotion of the languages. "The adoption of more widely spoken competitors, such as Odia, Hindi, English and dominant tribal languages, has hastened the disappearance of rare dialects," he said. "The trilingual tribal language proficiency module is a radical step to bring government functionaries closer to tribal communities."
The chief minister also announced that the tribal museum located in the campus of the Scheduled Castes and Scheduled Tribes Research and Training Institute has been upgraded to the Odisha State Tribal Museum.