News
March on Washington 2020: Protesters Hope to Rekindle Spirit of 1963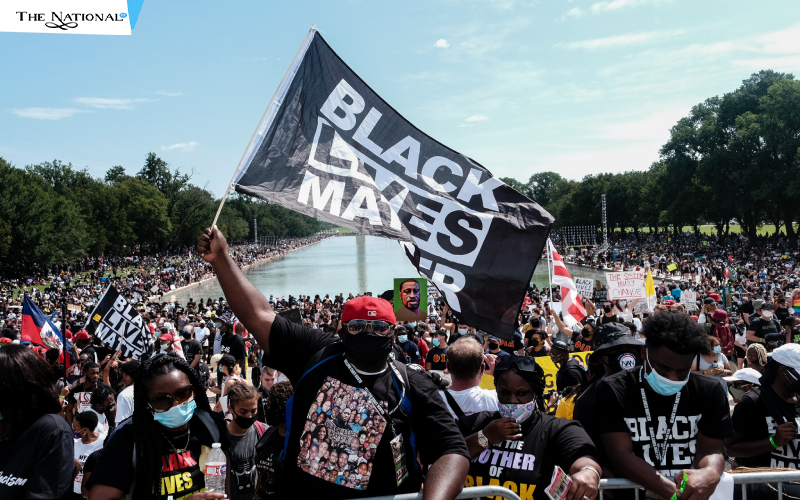 Thousands gathered for a protest on Friday aiming to recall the March on Washington and the Rev. Dr. Martin Luther King Jr.'s "I Have a Dream" speech. WASHINGTON — Hours after President Trump stood on the South Lawn of the White House to rail against what he called agitators bent on destroying "the American way of life," thousands of Americans streamed to the Lincoln Memorial, not a mile away, on Friday to deliver what frequently seemed to be a direct reply. The march was devised in part to build on the passion for racial justice that the Rev. Dr. Martin Luther King Jr. summoned when he delivered his "I Have a Dream" address on that same spot 57 years ago.
From the lectern at the base of the memorial, civil rights advocates and Black ministers often cast Mr. Trump as the prime obstacle to their goal and voting to remove him as the first step toward a solution. Dr. King's eldest son, Martin Luther King III, described Mr. Trump as "a president who confuses grandiosity with greatness" and opts for chaos over the community. With the march coming just after the conclusion of the Republican National Convention, the two events presented starkly different accounts of the state of the country in a summer marked by widespread protests of police officers killing Black people and a pandemic that has taken about 181,000 lives and cost millions of jobs.
The Republicans mentioned Mr. Blake, who is partially paralyzed in a hospital, or other Black victims only in passing, and painted a picture of American cities out of control, with police officers restrained from containing violence instigated by protesters. Rudolph W. Giuliani, the former New York City mayor, and Mr. Trump's personal attorney claimed that police officers were "handcuffed by progressive Democrat mayors from doing anything but observe the crimes and absorb the blows." For the thousands who came to the Lincoln Memorial on Friday, the country's problem was not too little police presence but far too much. "There are two systems of justice in the United States," Mr. Blake's father, Jacob Blake Sr., told the crowd.
"There's a white system and there's a Black system. The Black system ain't doing so well." Senator Kamala Harris of California, the Democratic vice-presidential candidate, recorded a message that drew huge cheers from the protesters when it was played on large screens around the memorial. "The road ahead, it is not going to be easy," she said. "But if we work together, to challenge every instinct our nation has to return to the status quo and combine the wisdom of longtime warriors for justice with the creative energy of young leaders today, we have an opportunity to make history, right here and right now." Among the listeners was Ruby Williams, 67, a retired corrections officer from Frederick, Md., who said she was voting for Mr. Trump's opponent, former Vice President Joseph R. Biden Jr., in November.
Read More Latest Bollywood Movie Reviews & News
Read More Sports News, Cricket News
Read More Wonderful Articles on Life, Health and more
Read More Latest Mobile, Laptop News & Review